Try It Now
Type in the start of search terms to see what people are searching for
---
Search has changed
Consumers search through TikTok, not Google
"In our studies, something like almost 40% of young people, when they're looking for a place for lunch, they don't go to Google Maps or Search, they go to TikTok" - Senior Vice President Prabhakar Raghavan, who runs Google's Knowledge & Information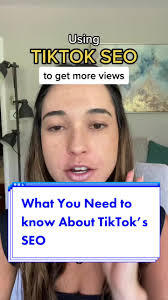 Betterr Search Results
How to get views on TikTok from search
RiseAtSeven has a good blog on this detailed here: Optimising TikTok content to appear in TikTok search results is different to understanding the algorithm to get views. Also, views and likes AREN'T a ranking factor for TikTok search, remember that. Many people post content on the platform, and they expect to get quality results instantly. One of the major benefits of TikTok is how keywords and hashtags can work to generate views in the millions by ranking in search. In this context, SEO would aim to optimise your TikTok content for views, so they can connect you to more people who want to watch your content. Here's how to do that…
---
1. Add your search keywords in the text on your video
When you create a video, you can add text to the screen. TikTok reads this text and serves the user your content based on any keywords mentioned.We recommend adding keywords into your text on screen, specifically within the first 1-5 seconds of the video.As you can see here, when searching for "best foundations", the video that ranks first is a video with "best foundations" as the keyword text added to the screen. Note that "best foundations" isn't mentioned within the caption, showing how powerful in-video text is on rankings.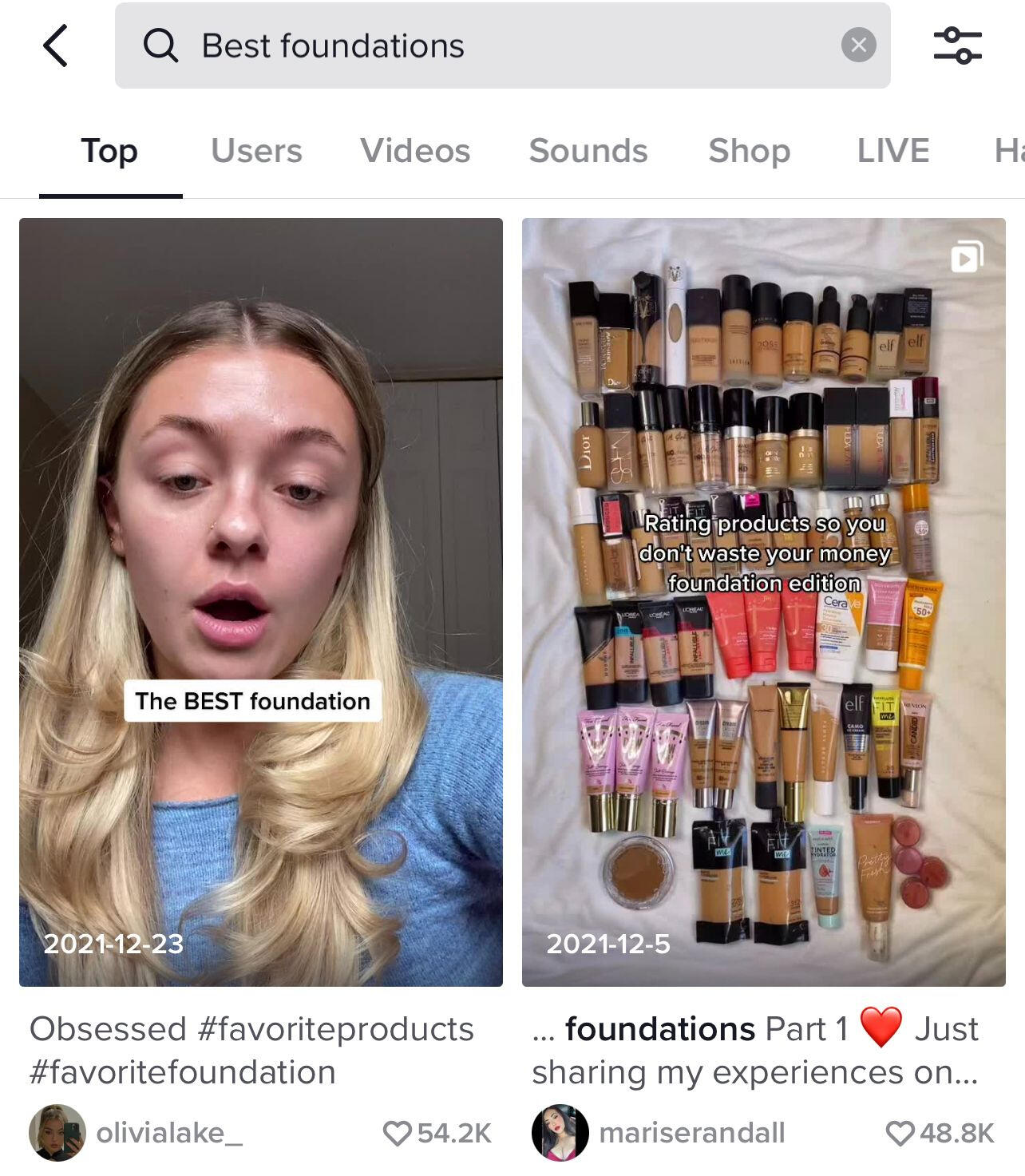 When comparing this video to other results on TikTok for the same search term, it's clear that likes and views aren't influencing the search results as much as in-video text. Another video further down the results page has 250k views but ranks significantly lower than the video with 54k.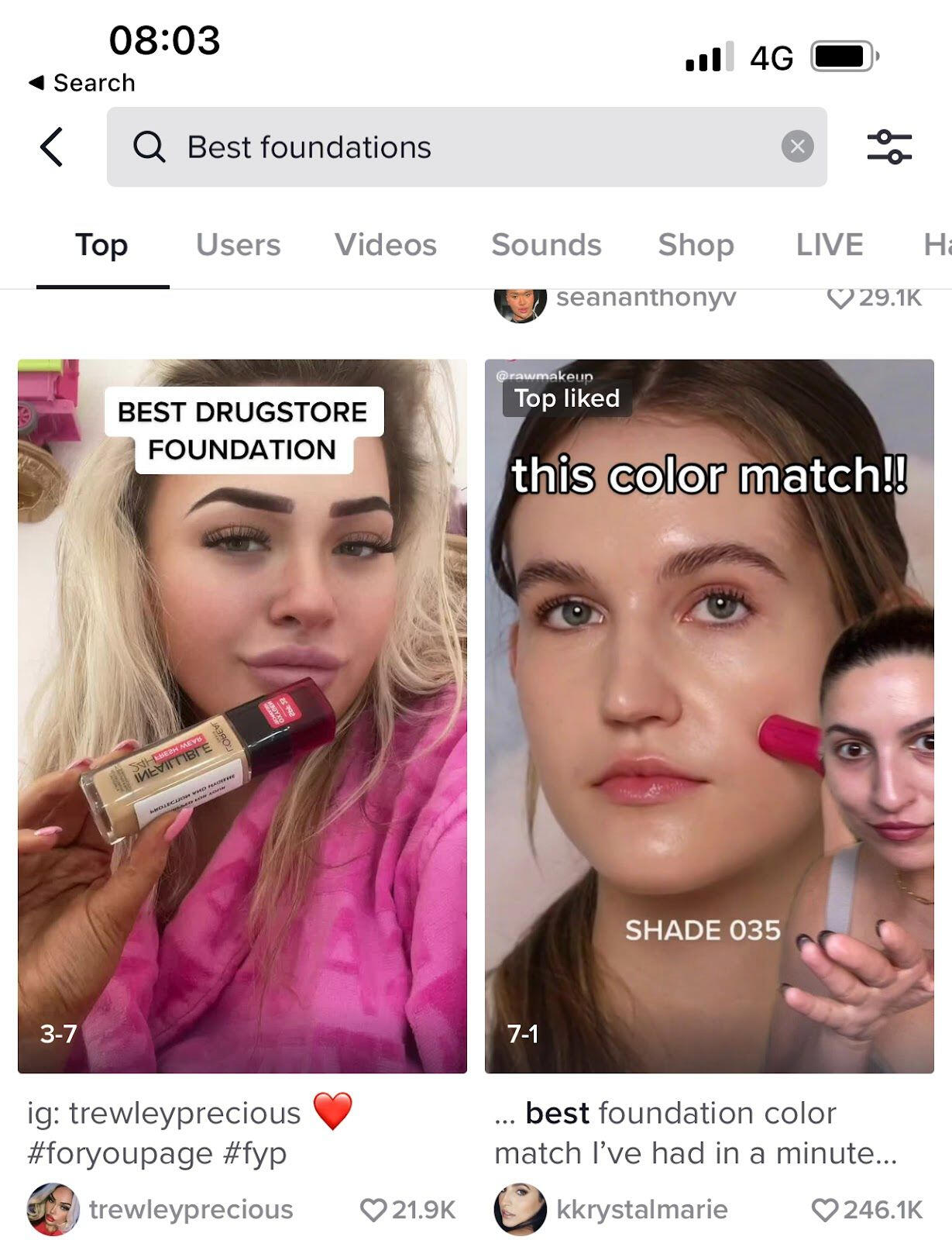 The most-liked video also sits further down the results page. Don't get caught up too much on views or likes - focus on facilitating search demand.To get a list of top keywords people search for in your niche, in-depth keyword research is needed. This can be done with out tools at TikTokKeywords.com.
---
2. Keywords in captions
Make sure you take advantage of the 500-character caption limit by including keywords your customer will be searching for - we often use the same keywords people are searching for on Google and YouTube on TikTok. Keep your captions natural, placing the keyword in a sentence rather than keyword stuffing.
---
3. Using hashtags to rank
Across TikTok, specific demographics of people subscribe to certain hashtags based on their intent. Use 3-6 keyword hashtags, strategically using both high volume and low volume keywords. Make sure to use both broad and niche hashtags, too.
---
How do I choose popular TikTok keywords for SEO?
You should consider both informational and commercial keywords as part of your strategy. Keywords that are effective for SEO include:
Choose long-tail keywords with under 100k volume to begin focusing effort

Update previous posts with new keyword selections

Select high-volume keywords that are your final targets

Use a combination of both long-tail and high-volume keywords on your posts
---
Pro Starts at
$29.90 /mo.
This includes:
✅ Keyword suggestions
✅ Keyword volumes
✅ Competitive pricing - competition charges $100+ /mo.